Talk about #SquadGoals! For those of us who have dreamed about what life is really like for the runway's most famous faces, you're going to want to set your DVR for E!'s latest series. 
Us
 can exclusively report that E! has started production on a new docuseries 
Model Squad
, which will follow models 
Daniela Braga
, 
Olivia Culpo
, 
Hannah Ferguson
, 
Ping Hue
, 
Nadine Leopold
, 
Caroline Lowe
, 
Ashley Moore
, 
Shanina Shaik
 and 
Devon Windsor
 as they navigate the fashion industry and life in New York City. The show, which is produced by Trooper Entertainment in association with Lionsgate TV and IMG with David Caplan, Will Staeger and Gennifer Gardiner serving as executive producers, will premiere later this year on E!, but the network will air a special preview, 
Model Squad: Fashion Week
, to coincide with New York Fashion Week on Monday, February 12 at 10 p.m. ET/PT. "The women of 
Model Squad
 have achieved incredible success at a very young age," E!'s executive vice president of development and production, Amy Introcaso-Davis said in a statement. "This series gives our viewers an exclusive front row seat as they watch real top models compete against and support each other through the triumphs and the challenges of the mega-pressure world of high fashion." The series, which will air eight one-hour episodes, will focus on what life is like behind the scenes for top models — seven of whom work with IMG — when they aren't surrounded by the glitz and glam of the industry and the work they put in to get to where they are. After all, there is no one-size-fits-all career path.
Meet the 'Sports Illustrated' 2018 Rookies of the Year — Including Olivia Culpo!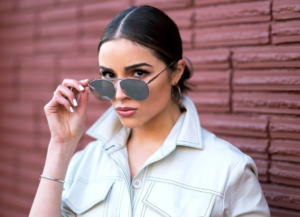 Olivia Culpo (Gotham/Getty) Former Miss Universe Olivia Culpo entered a Miss Rhode Island competition on a whim when she was a student at Boston University and, well, the rest is history. In addition to modeling, she has now become a fashion and beauty influencer, working with brands like Cartier, Tod's, Timex and L'Oreal. Model Hannah Ferguson, meanwhile, went from the pages of the 2014 Sports Illustrated Swimsuit Issue to the star of Chanel's Bleu de Chanel fragrance commercial after catching the eye of designer Karl Lagerfeld.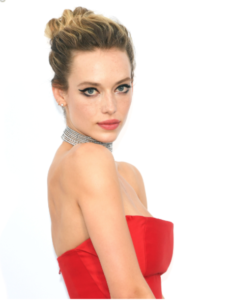 Venturelli/WireImage
Runway darling Devon Windsor was partying at friend's bar-mitzvah in St. Louis when she was discovered by a local photographer. She has since walked the catwalk for Bottega Veneta, Alexander McQueen and Chanel to name a few.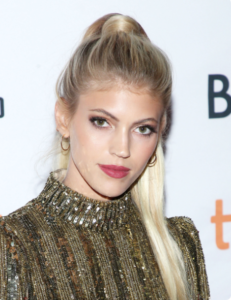 J. Countess/WireImage
"I am excited to document the drive and ambition of these young women at the top of their industry," executive producer Dave Caplan said in a statement. "With supermodels at the forefront of pop culture, the series could not have a better home than on E!" We'll be over here practicing our best model walk as we anxiously await the February 12 sneak peek!